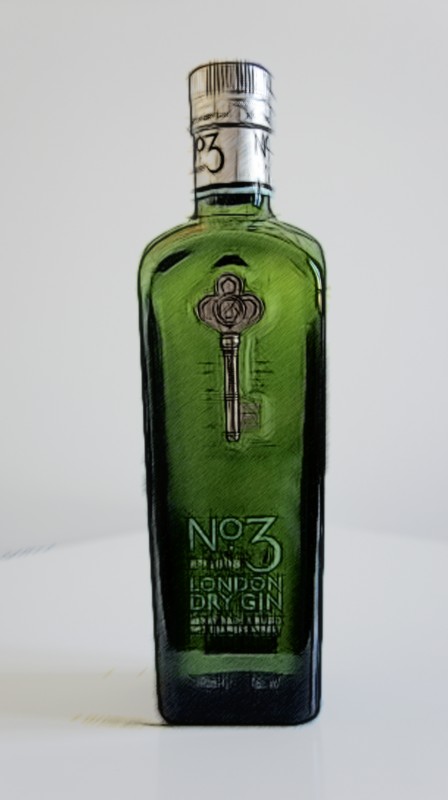 Quand on veut faire un pur London Dry Gin, rien ne sert de savoir compter au delà de 3 !
Berry Brothers & Rudd
en a fait son adage, et de manière magistrale !
BB&R est une institution à Londres. Cette boutique n'a jamais bougé de son emplacement d'origine le N°3 St-Jame's Street. Et c'est depuis son bureau que le président de BB&R, Simon Berry, a demandé à ses équipes de lui confectionner un pur gin traditionnel pour son Dry Martini.
.
Cette société tricentenaire a alors fait appel à plusieurs sommités dont le docteur David Clutton (et pour l'avoir rencontré, je peux vous dire que c'est une mémoire vivante du gin).
.
Le brief était simple : le respect de la tradition du London Dry Gin et où le genièvre est magnifié. Pour y arriver, ils ont limité la recette finale à 3 fruits (baies de Genièvre, écorces d'Orange et de Pamplemousse) et 3 épices (Racine d'Angélique, Cardamome et Coriandre).
.
Et pour la production, direction le berceau du gin, Schiedam aux Pays-Bas, chez un distillateur existant depuis 1695, soit 3 ans de plus que BB&R.
.
Et cette clef incrustée sur la bouteille ? Et bien, elle s'inspire de la forme de celle permettant d'ouvrir un salon très particulier, le parloir. Il s'agit d'une des plus vieilles pièces de ce magasin. Mais je ne sais pas s'il faut tourner la clef 3 fois pour ouvrir la porte !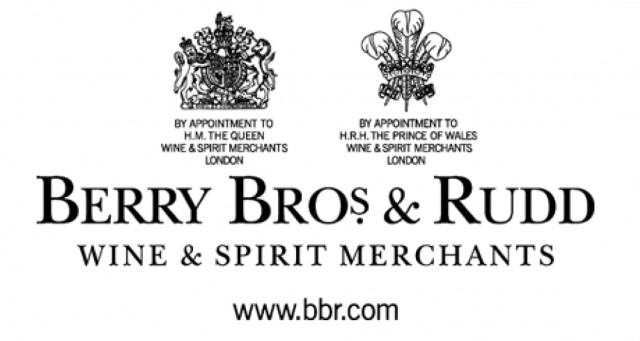 DÉGUSTATION.
Au nez, une très belle fraicheur d'où se dégage le genièvre dans toute sa splendeur avec des nuances de citron.
En bouche, le king, c'est lui, le genièvre, couronné par des touches d'agrumes, d'épices et de cardamome. Le tout reste parfaitement équilibré, c'est pur, frais.
Quand je le déguste, j'imagine bien un garde de sa majesté faisant des pitreries devant la caméra, tradition avec ce twist de modernité.
.
Il est donc le compagnon idéal des cocktails d'antan mais il sera tout autant à l'aise avec les inspirations modernes des bartenders. Tout jeune et déjà un classique.
.


Remerciement spécial à Luigi Barzini & Luke Tegner pour nos différentes discussions passionnantes.
When you want to create a pur London Dry Gin, there is no sense to count more than 3. Berry Brothers & Rudd has made this sentence its, and brilliantly.
.
Berry Brothers & Rudd is an establishment in London. This shop has been located at N°3 St-Jame's Street since 3 centuries. The idea to create a gin came from the chairman of BB&R, Simon Berry, he wanted a gin would be the last word for a Dry Martini.
.
BB&R asked one of the world's authorities in the art and science of gin distillation, notably Doc. David Clutton, a truly expert.
The aim was simple: to create a gin that is fundamentally true to the traditional taste of London Dry Gin.
.
3 fruits (Juniper, Orange & Grapefruit peel) and 3 spices (Angelica root, Coriander & Cardamom) compose the final receipe.
.
N°3 is distilled in the cradle of gin, Schiedam in Netherlands. This company has lived for more than 300 years, and was created 3 years before BB&R.
.
And what is this key on the bottle? It's inspired from the key of The Parlour door, one of the oldest chambers in the shop.
.
TASTE.
The nose is very fresh with a delicious touch of juniper & gibes of citrus.
In mouth, the king is juniper, crowned by touches of citrus, spices & cardamom.
It's well balanced, pur, fresh.
.
N°3 is a perfect partner for classical cocktails but it will be a good mate with modern ideas of bartenders. Young but already a must have.
.
Special thanks to Luigi Barzini & Luke Tgner for our fascinating talks.
& pour rester dans l'esprit :